RX Physiotherapy Located at 4721 47th Avenue, Leduc, AB
We are located inside the Leduc Professional Building at 4721 47th Avenue.
RX Physio is in Suite 201, on the 2nd floor of the building, accessible via the elevator or the stairs.
Parking is available for clients in the adjacent parking lot and along the street.
Bathrooms are available down the hall on the 2nd floor.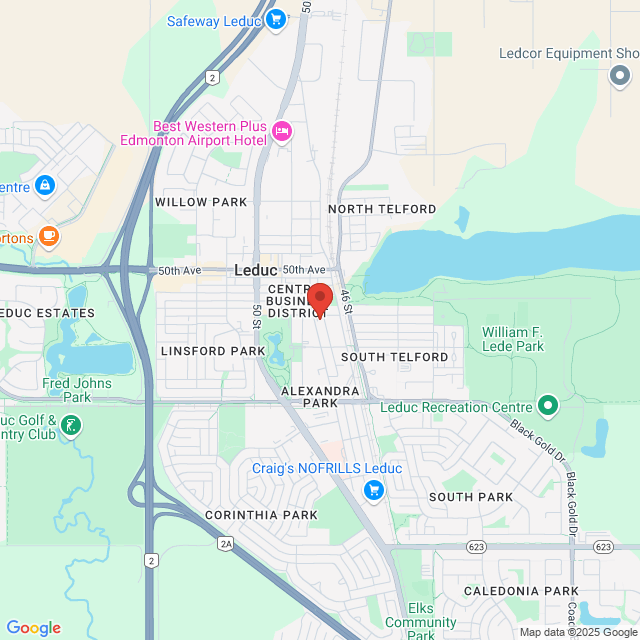 RX Physiotherapy
Suite 201, 4721 47th Avenue, Leduc, AB, T9E 7J4